Wegwerp Plastic Mini Dessert Cups 2oz Petite Square

De wegwerp plastic mini dessert cups is 2oz. Deze petite vierkante kop zal zitten tof voor proeven. Verpakking voor de kunststof dessert cups flexibel zijn, hoewel kunststof dessert cups met PVC doos zal zijn een pluspunt!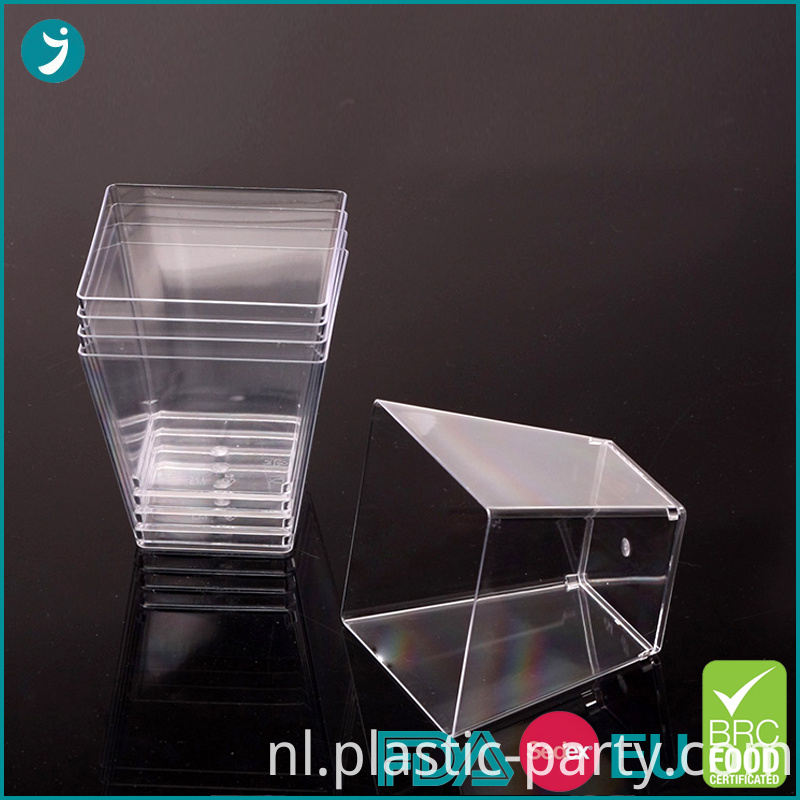 Voordelen:
Certificaten
EU, FDA, SEDEX testen, BRC, Amerikaanse California Proposition 65.  
Mal maken
In het geval dat u de voorkeur aan andere ontwerp of logo, zelfs geen andere kunststof producten,
wij kunnen schimmel maken voor u, zoals we intern hebben R & D afdeling voor schimmel design & schimmel maken.
Zolang uw orderaantal een bepaalde hoeveelheid bereikt, we betalen voor de kosten van de mal!
Snelle levering
Er zijn meer dan 40 sets van injectie machines in onze fabriek.
Gratis monster
We zijn ervan overtuigd om u te tonen onze producten kwaliteit.
Cprinterlade missie:
Wij zijn een fabrikant met meer dan 10 jaar ervaring in plastic wegwerp servies en richten we ons op spuitgieten als meest concurrerende in industrie. (OEM of ODM is beschikbaar)
Onze missie is het aanbieden topkwaliteit service om een duurzame relatie met de klant,
vooral verkopen naar Europa, Noord-Amerika, Midden-Oosten. Tot nu toe heeft men goed samenwerkende
met vele bekende supermarkten en winkelketens wereldwijd.
Product Categorie : Kunststof Dessert Mini gerechten